Jerusalem, Feb 20-25 2003
The Mahane Yehuda Shuk - the famed open air market and surrounding area.
Very very busy Friday morning before Shabbat; easier andd safer on rainy snowy Monday morning. First this as you approach, you SMELL the spices - sitting in big open barrels and bags, sold by the scoop, very fragrant. Produce unbelieably good and cheap - sweet strawberries 50 cents a pound, oranges ten cents. Best tomato juice I ever had. I never liked bell peppers till I tasted some here - they are incredibly sweet and flavorful and DON'T give me heartburn. Fish so fresh it answers you back. What they don't do well here is meat. But with produce like this, it's a pleasure to eat your veggies.
Building and Sky
Doorway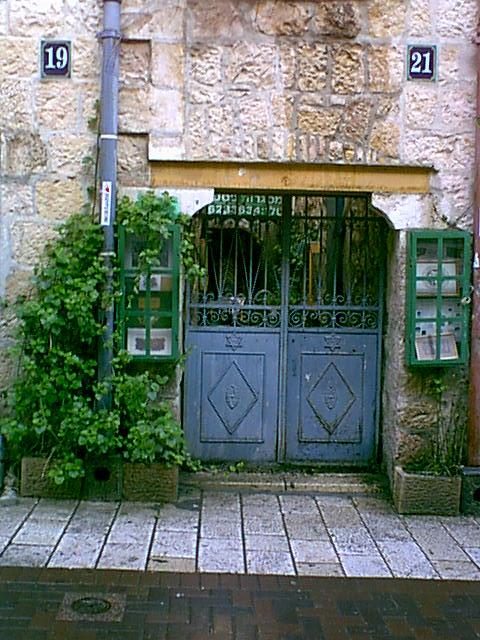 Fashionable Frum Dresses
Iron Work
The Only Old Car in Jerusalem
People In Shuk
Small Street near the Shuk
Spices - what you smell.jpg
Spices - more
Window - sign says Bet Knesset (synagogue)