Cape Breton Piano: Learning to Play
The Easy Way
Get born into the Chaisson family, or the Beaton family, or a similar family that has several generations of players and tons of aunts and uncles and cousins who play. Be a bit odd and don't become a fiddler (not an essential step as many do both). Sit on your aunt's lap while she plays for fiddlers at home until you are old enough to reach the keys yourself. By your mid-teens you'll be playing céilidhs.
For the Rest of Us, the Hard Way
But seriously, boys. If you weren't brought up to do it, you're going to have to work like the dickens and possibly forswear other music.
How you go about it will have a lot to do with where you are coming from - are you an ear player, a classically trained player, a jazz improvisor, a non-player?
First you'll need to know what it is you want to sound like. This part will be the fun part. You need to listen to all the Cape Breton music you can. Go to céilidhs in Cape Breton, or Boston, or Windsor, or Halifax, or Detroit. Buy and borrow all the CDs and tapes you can and listen to them over and over and over again. Buy a minidisc recorder and get permisson to tape concerts and céilidhs so you can listen to them over and over and over again.
Try singing bass lines to the fiddler while listening to your tapes and CDs. Once you sing a good bassline, try to play it on the piano. You MUST develop your ability to play by ear - to hear a line in your head and be able to play it. At first you will be slow and clumsy. It will improve.
If you know any aspiring Cape breton style fiddlers who are not much better at fiddling than you are at playing, start working together with them. You'll both improve faster.
There are some valuable resources that can be of help. One of the best I know of is the Céilidh Trail School of Celtic Music, in Inverness Cape Breton. I've been there before and I'll be there again. You will learn the music from the inside, as an insider - it's as close as you'll get to my toungue-in-cheek "sit on your aunt's lap" comment up in "The Easy Way".
Céilidh Trail School is not for everyone. The approach is casual and "one-room school". You will need to have some ability to play by ear. A lot will depend on who you study with. At Céilidh Trail School you will study with someone is is an excellent player, who may or may not be a good teacher. You have wonderful access to the other students and teachers, and a major part of your experience is the lunch time céilidhs at the school and going to evening concerts and céilidhs on your own. Nobody will get upset if you blow off class one day to do some sightseeing or sleep off a late night.
Recent teachers include Joey Beaton, Betty Beaton, and Tracey Dares.
The other place you can go is The Gaelic College of Celtic Arts & Crafts in Baddeck. This is a much more formal situation. You live at the school, you eat at the school, and at the beginning of the week you will meet with your teacher, and a personalized program with specific goals will be made for you. Cutting class is frowned upon. I have not been there myself but I know folks who have and they found it quite worthwhile. I'm told that the people who work there are all people who can teach, that this is more important than thier exact fame as a player (but they have had top notch people like Stepanie Wills and Joey Beaton in the past).
Tracey Dares made a tape a few years back called "A Chording to the Tunes". Mostly she covers the question of rhytmic patterns - she doesn't get into bass lines or chord patterns, refering you instead to listening and coming up with your own. IMHO some of this information could be imparted on video, but despite that the Dares tape is well worth owning. i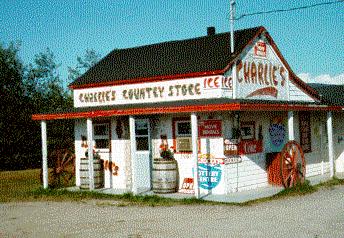 You can order it, as well as just about any Cape Breton music you want, from Charlie's Country Music Store in Cheticamp. Marie and Charlie and wonderful people who run a great shop. When you get to Cape Breton, you must go to their store. Take lots of cash or some plastic because you'll want to leave loaded with music. Delivery to the US takes some time but its worth it.
---
To Home of Piano in Traditional Cape Breton Music
---
Disclaimer: I am not an expert in the history, theory, or playing of Cape Breton Style piano accompiament. I am an eager student. If you find errors, lies, damn lies, ommissions etc etc etc within these pages, please do call it to my attention!

Le gach beannachd,
Roger Lane Reid ro@rreid.net